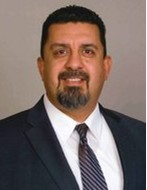 January 2023
Greetings to our SMJUHSD school community,
I hope this message finds you and your loved ones doing well during this second semester of the 2022-23 school year.
There are several changes to the composition of our school board this new calendar year. Ms. Diana Perez will serve as the new Board President and Ms. Amy Lopez as the new Clerk. Dr. Carol Karamitsos has completed her fourth term on the board, most recently as President, and did not seek re-election. Mr. Dominick Palera completed his second term on the board and was not re-elected. I am grateful to Dr. Karamitsos and Mr. Palera for their commitment to serving our community on the school board, 16 years and 8 years respectively. They led with great integrity and conviction, dedicated to meeting the needs of all students in our district. They were honored for their service and leadership at the December board meeting. New to the board, we welcome Mr. Feliciano Aguilar who serves as a psychologist for the Santa Maria-Bonita SD and Mr. David Baskett is an aviation professional who serves on the Santa Maria airport board.
Parents and caretakers, thank you for entrusting your students to us at our schools.
To our staff, I am grateful for all that you do on behalf of our students.
To the broader community, thank you for your support of our schools in the SMJUHSD…where greatness grows!
Antonio Garcia
Superintendent
Enero 2023
Saludos a nuestra comunidad escolar SMJUHSD,
Espero que este mensaje los encuentre a usted y a sus seres queridos bien durante este segundo semestre del año escolar 2022-23.
Hay varios cambios en la composición de nuestro Consejo de Educacion este nuevo año calendario. La Sra. Diana Pérez se desempeñará como la nueva Presidenta del Consejo y la Sra. Amy López como la nueva Secretaria. La Dra. Carol Karamitsos completó su cuarto mandato en el Consejo, más recientemente como presidenta, y no buscó la reelección. El Sr. Dominick Palera completó su segundo mandato con el Consejo y no fue reelegido. Estoy agradecido con la Dra. Karamitsos y el Sr. Palera por su compromiso de servir a nuestra comunidad en el Consejo de Educación, 16 años y 8 años respectivamente. Lideraron con gran integridad y convicción, dedicados a satisfacer las necesidades de todos los estudiantes de nuestro distrito. Fueron honrados por su servicio y liderazgo en la reunión del Consejo de diciembre. Nuevos al Consejo, damos la bienvenida al Sr. Feliciano Aguilar, quien es psicólogo para el distrito escolar de Santa María-Bonita, y al Sr. David Baskett, un profesional de la aviación quien es parte del consejo del aeropuerto de Santa Maria.
Padres y cuidadores, gracias por confiarnos a sus estudiantes en nuestras escuelas.
A nuestro personal, estoy agradecido por todo lo que hacen en nombre de nuestros estudiantes.
A la comunidad en general, gracias por su apoyo a nuestras escuelas en SMJUHSD... ¡donde crece la grandeza!
Antonio Garcia
Superintendente
♦♦♦♦♦
Antonio Garcia has been serving as Superintendent for the Santa Maria Joint Union High School District since January of 2020. Prior to moving to Santa Maria, Mr. Garcia served in the Riverside Unified School District as Assistant Superintendent of Professional Growth Systems, Assistant Superintendent of Curriculum & Instruction, High School Principal, and Middle School Principal. He also worked for the Riverside County Office of Education as Principal in Residence, coaching high school principals across the county. Mr. Garcia began his career as a high school teacher for the Whittier Union High School District in the Los Angeles area, where he grew up. He holds a Bachelor's degree from Stanford University and a Master's degree from Brown University. He and his wife Maria, a Spanish teacher, have two daughters.
Department Contacts
Contact Name
Job Title
Phone Number