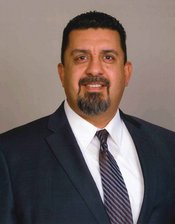 August 2022
Dear Parents/Guardians and Students,
Welcome to the 2022-23 school year!
I am excited for the opportunity our teachers, administrators, and staff will have once again this year to connect and engage with our students and their families. We will all work together to collectively make this school year the best experience possible for all of our students in the Santa Maria Joint Union High School District (SMJUHSD).

We also want to continue to provide a safe environment for all, while returning to our primary focus of teaching and learning. As we move into the 22-23 school year, the district will continue to follow the guidelines of the state and local public health departments regarding COVID-19. At this time:
Wearing a mask for indoor events is still strongly encouraged, but not required.

Also strongly encouraged are handwashing, physical distancing when possible, staying home when feeling ill or having covid-like symptoms, and vaccinations.
This school year, student COVID testing will primarily be at-home tests. Each school site will provide at-home tests for your student(s) upon request. If students present symptoms or have an exposure, the sites will guide them through the process of testing and if any quarantine or isolation is needed. Students are encouraged to take a COVID test prior to returning to school this week.
If you have not done so, please consider having your student(s) vaccinated against the COVID-19 to help minimize their symptoms if they contract the virus. You can always access additional information at our website: https://www.smjuhsd.k12.ca.us/covid19.
Thank you for your on-going support. I look forward to a safe, positive and meaningful school year for all our students.
Antonio Garcia
Superintendent
Department Contacts
Contact Name
Job Title
Phone Number