SMHS Celebrates Senior Decision Day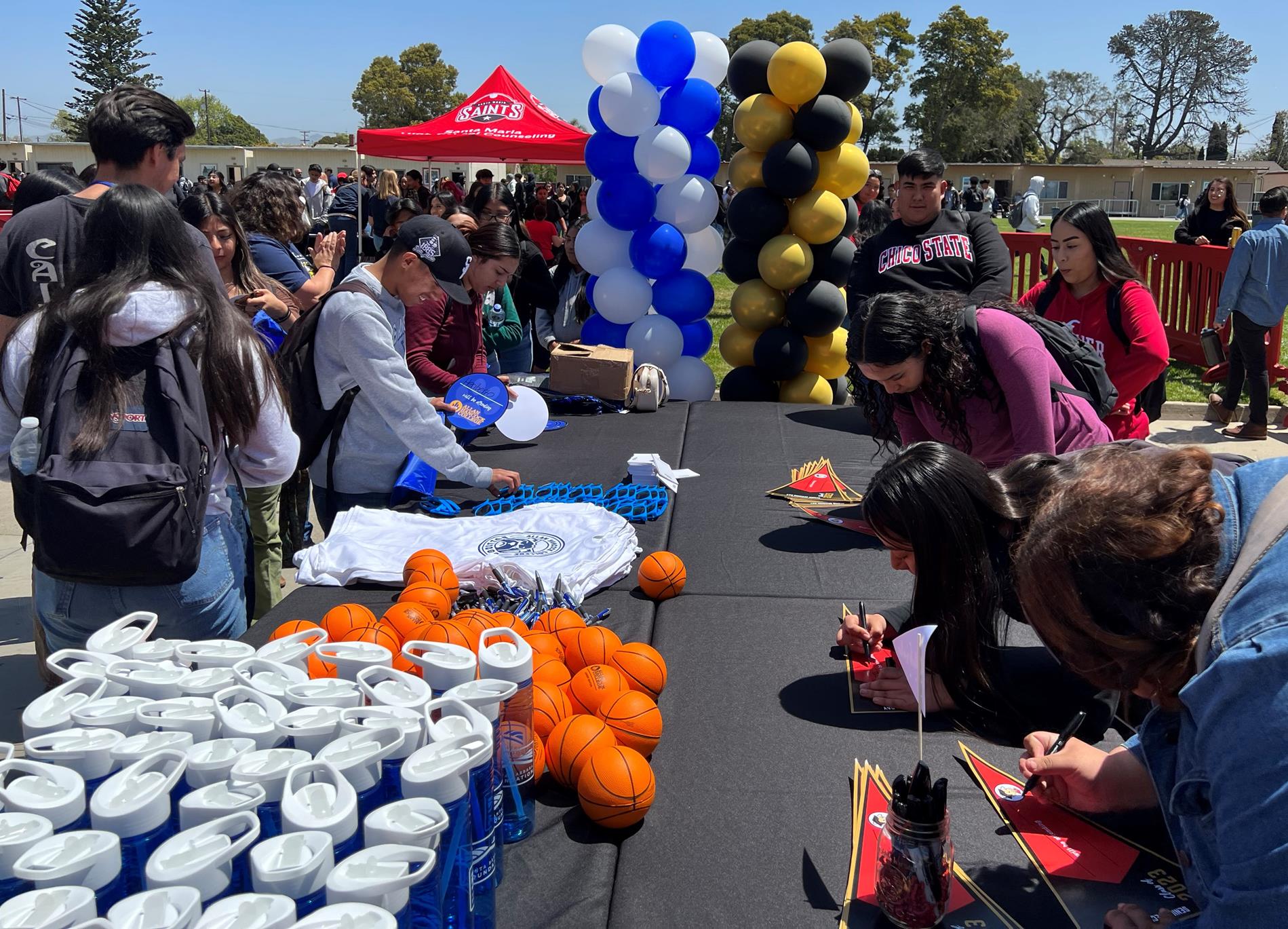 ---
More than 450 Santa Maria High School seniors, who are taking their academic promise to the next level, were celebrated during "Senior Decision Day" on Wednesday, April 26.
The seniors are on their way to UC's, CSU's, AHC, other colleges and universities, as well as the military and vocational/technical schools.
The lunch time event began with the students signing their names on pennants. Then, the seniors were treated to pizza and a snack.
"I'm ready for new experiences and perspectives outside of Santa Maria,'' said senior Natalie Ramos, who is still deciding whether to attend UC Berkeley, UCLA, or Brown University.
"For the second time in as many years, our guidance and counseling team has hosted a lunch event where seniors can reveal their plans for life after SMHS. This is a fun day for seniors to encourage one another as they begin the next steps of their academic and working careers." SMHS Principal Steve Campbell.
SMJUHSD Media Contact: Public Information Officer Kenny Klein 805-709-1454 or kklein@smjuhsd.org