SMJUHSD Celebrates California School Bus Driver's Day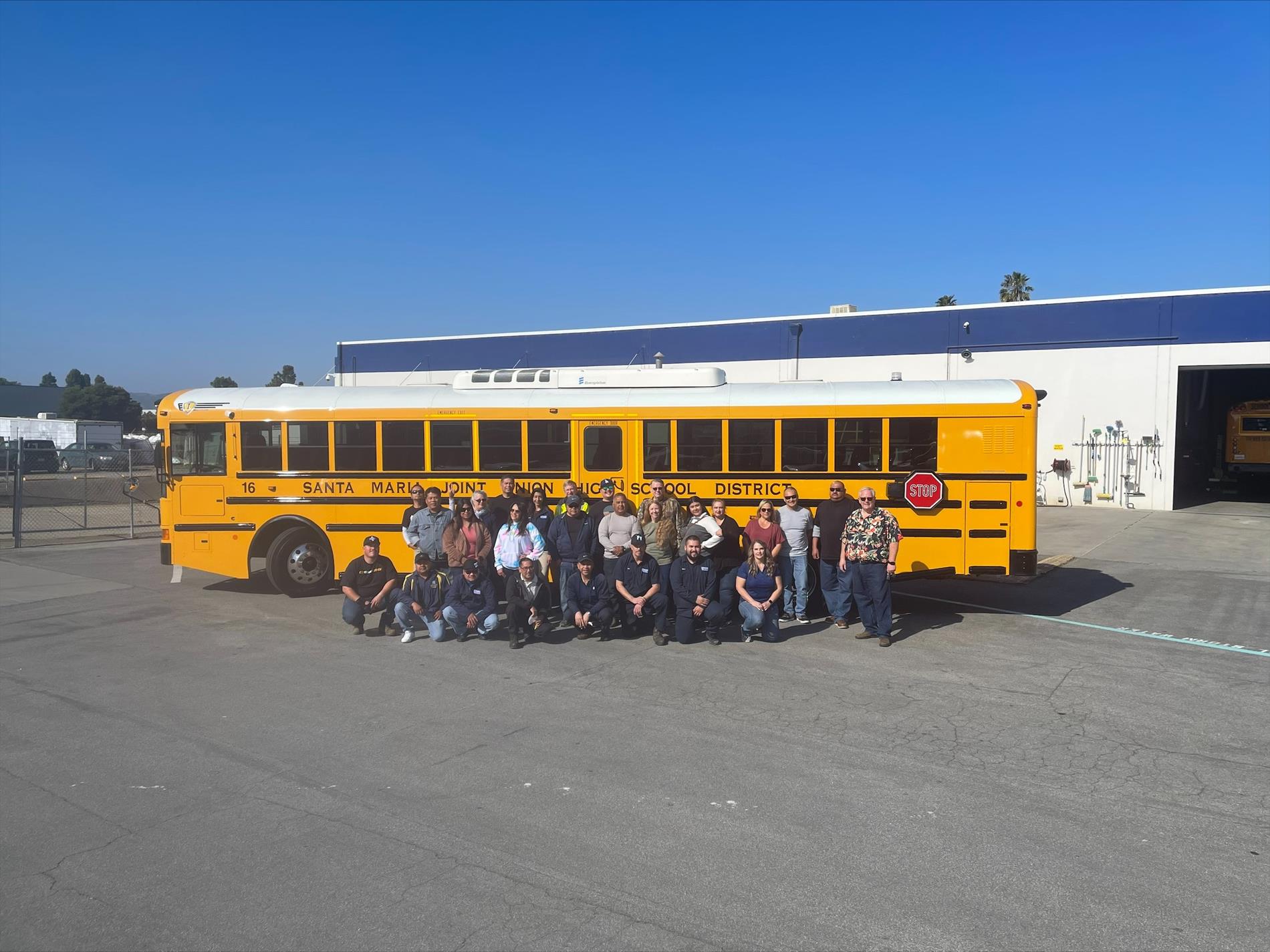 ---
It was a special Tuesday afternoon for SMJUHSD transportation employees as they celebrated California School Bus Driver's Day at the District Office.
The day, which happens the fourth Tuesday of April each year, is earmarked to promote student transportation, proper licensing, training, continuing education and positive demeanors.
The gathering included a delicious lunch and heart-felt informal words from Transportation Manager Jerry Sitton and Superintendent Antonio Garcia.
"It was nice to be recognized for the work that we do every day,'' said lead mechanic and bus driver Jay Patten. "Transporting our students safely is very important to all of us.''
The district's transportation department has 34 employees, including bus drivers, mechanics, and dispatchers.
If you are interested in a rewarding career as a SMJUHSD Bus Driver, please visit https://www.smjuhsd.k12.ca.us .
SMJUHSD Media Contact: Public Information Officer Kenny Klein 805-709-1454 or kklein@smjuhsd.org