SMJUHSD Participates in Voter Education Week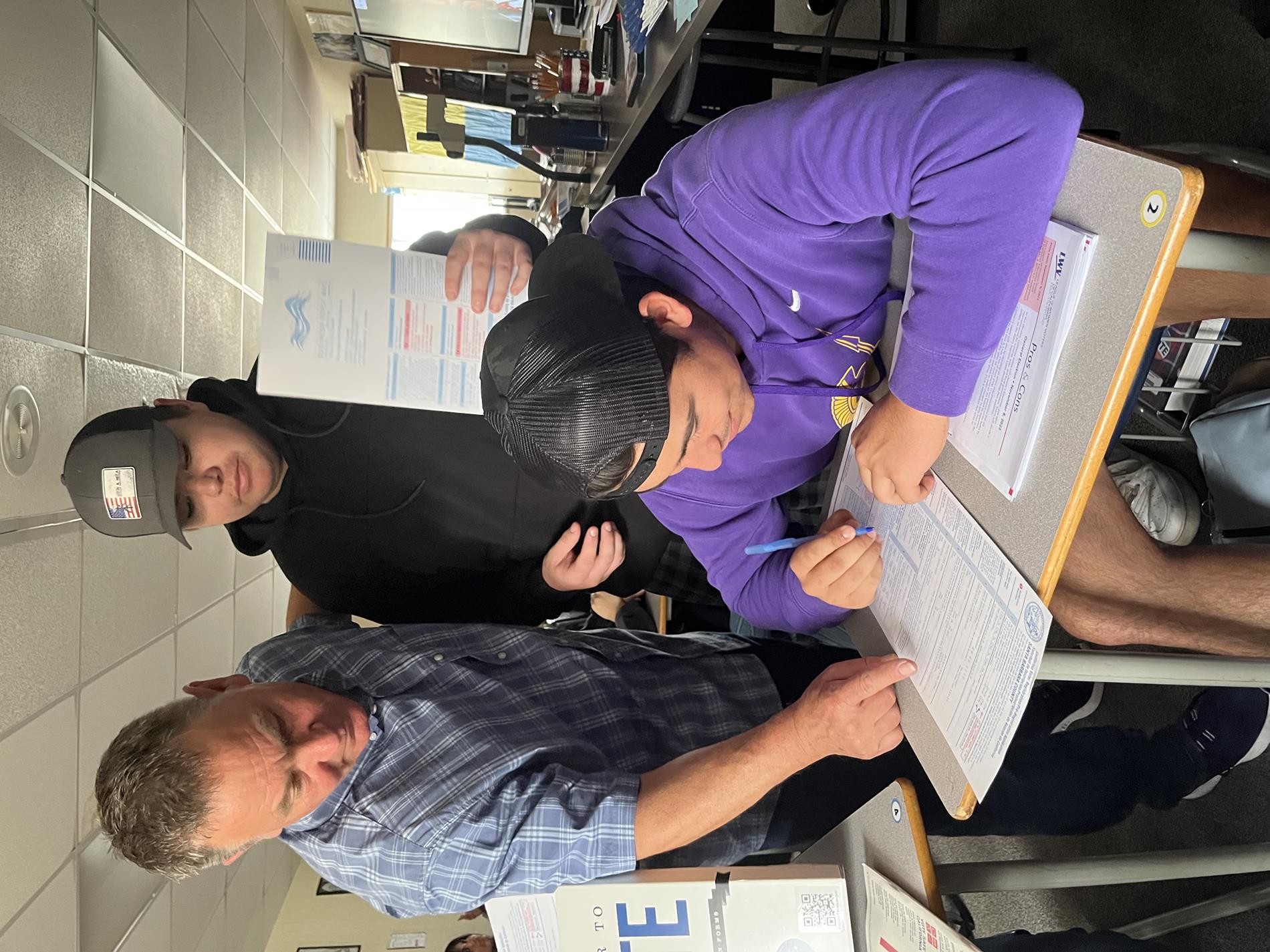 ---
September 29, 2022
The message "get out to vote" became the lesson of the day for Santa Maria Joint Union High School District students during Voter Education Weeks (Sept. 19-30).
The district-wide event helped eligible students learn how to preregister to vote and engage them in the political process. The effort was led by social studies and government teachers at Righetti, Santa Maria, Pioneer Valley, and Delta High School.
In addition, the district's website featured links to resources from the California Secretary of State's High School Youth Initiatives website. The links included voter registration forms and information for students who are 16 or 17 that will allow them to vote automatically once they turn 18.
"I am glad we had an opportunity to register to vote today, as some of us will be participating in our first election as registered voters in November,'' said Righetti High School student Mathew Graack. "In our social science classes, we have learned how important it is to be good citizens and how we will one day inherit this democracy, so we have to be ready."
"Voting is the most basic right in a democracy," said Righetti Teacher Steve Wagner. "We want and need our young students to believe in our democracy and become prepared to participate. As adults and educators, we all have a responsibility to pass on our democratic tradition to the next generation. I am confident that our young students are fully aware of their opportunity and responsibility to help American democracy sustain itself and help America prosper."
SMJUHSD Clerk of the Board Diana Perez, agreed adding, "It's extremely important to encourage students to take advantage of pre-registration and learn the importance of being politically active. Every vote matters."
SMJUHSD Media Contact: Public Information Officer Kenny Klein 805-709-1454 or kklein@smjuhsd.org