ERHS Swimmers Head to CIF State Championships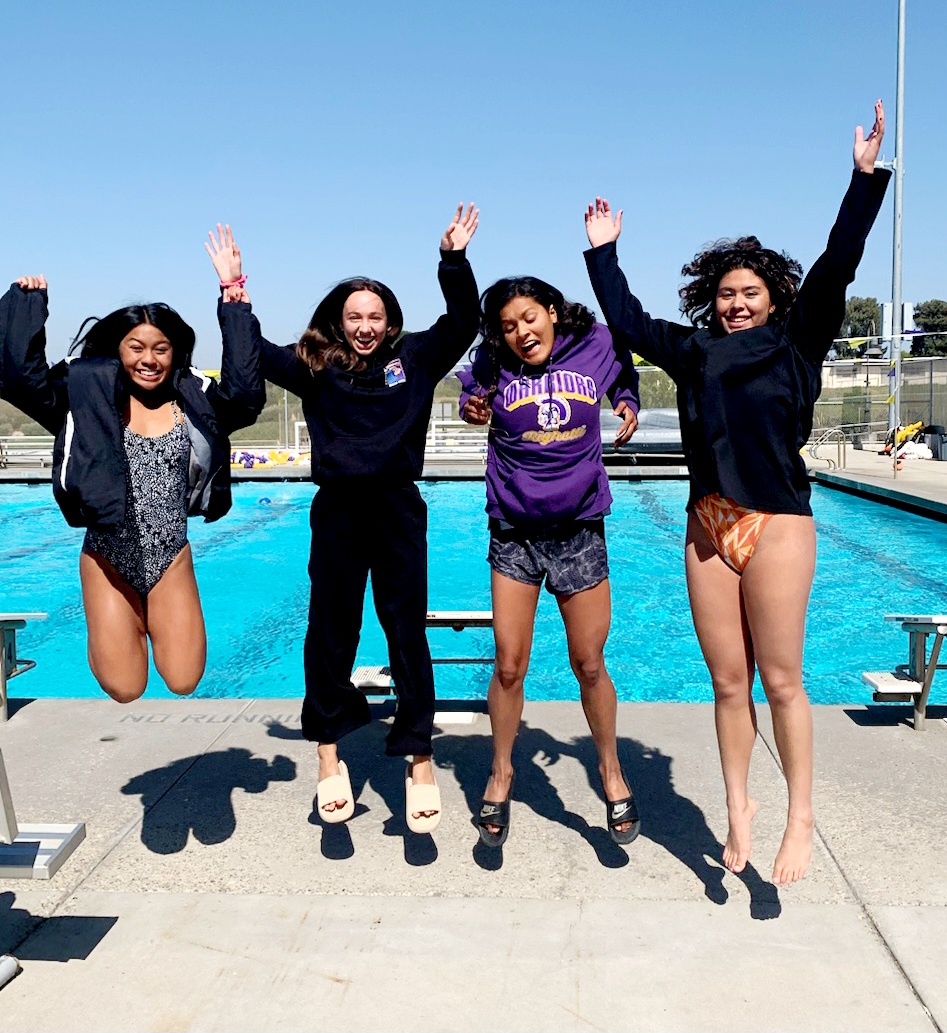 ---
Five Righetti High School swimmers are ready to take on the CA CIF State Swimming Championship in Clovis on May 12-13.
The Warrior Women's 200-yard Medley Relay team qualified to compete in this meet - the fastest high school meet in California. The team consists of Noemi Bravo-Guzman, Sarah "Allie" Cabiles, Sasha Martinez, and Madison Piasai. Sarah "Allie" Cabiles and Natas Coats will also swim their best individual high school events, the 100-yard breaststroke and 500-yard freestyle, respectively.
"All five of these Righetti athletes are seniors and capping off their last high school athletic events at State Championships,'' said Warrior Teacher and Swim Team Mom Geri Coats. "There will be some hot swimming in Clovis this weekend."
Coach Chris Yee and Coach Steven Donohue will accompany the athletes for their bid to make finals before the season comes to an end.
SMJUHSD Media Contact: Public Information Officer Kenny Klein 805-709-1454 or kklein@smjuhsd.org