ERHS Students Participate in Poetry Slam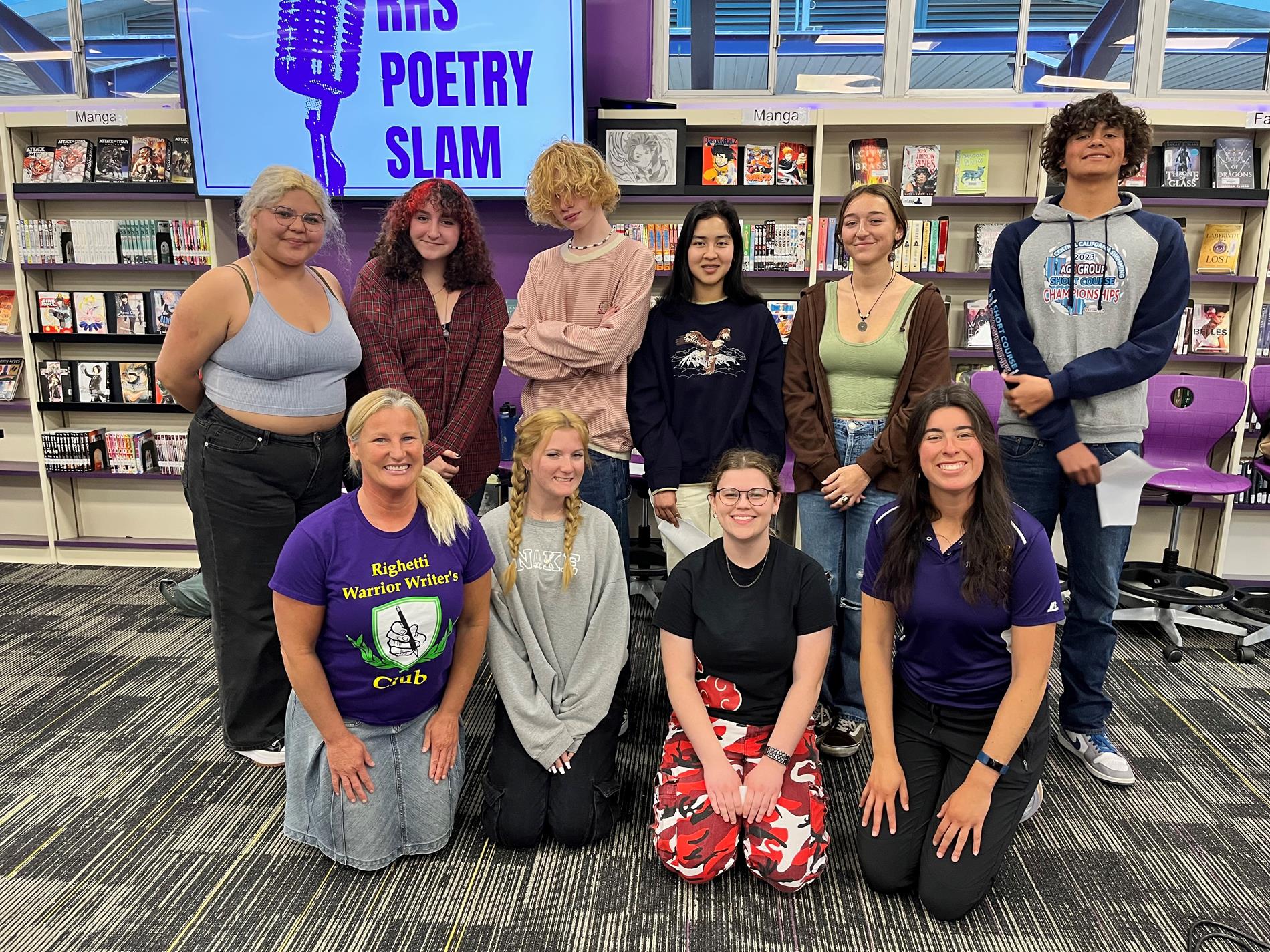 ---
Eight Righetti High School students inspired a large crowd with their poems during a lunchtime "Poetry Slam" that was held inside the library last Friday.
The original poems were about a variety of topics ranging from the issues of being a 16-year-old girl, ridiculous inhumanity, quintessence, what is sweet, the idea of hysteria, historical fiction about Saint Helena, the smell of Grandfather's truck, and how we need to treat Mother Earth like our real mother. Each poem had to be less than three minutes, created by the performer and school appropriate.
"Being able to slam my poem at the RHS Poetry Slam to fellow students, helped me reach a broader audience of those who can truly relate to my writing." - Natalie Lancor, 11th grade.
Four of the eight participants from the RHS Poetry Slam are registered to compete in the upcoming Santa Barbara County Office of Education Poetry Slam in Santa Barbara, according to Warrior English Teacher Krissy Kurth.
SMJUHSD Media Contact: Public Information Officer Kenny Klein 805-709-1454 or kklein@smjuhsd.org