SMHS FFA Students Design Flower Arrangements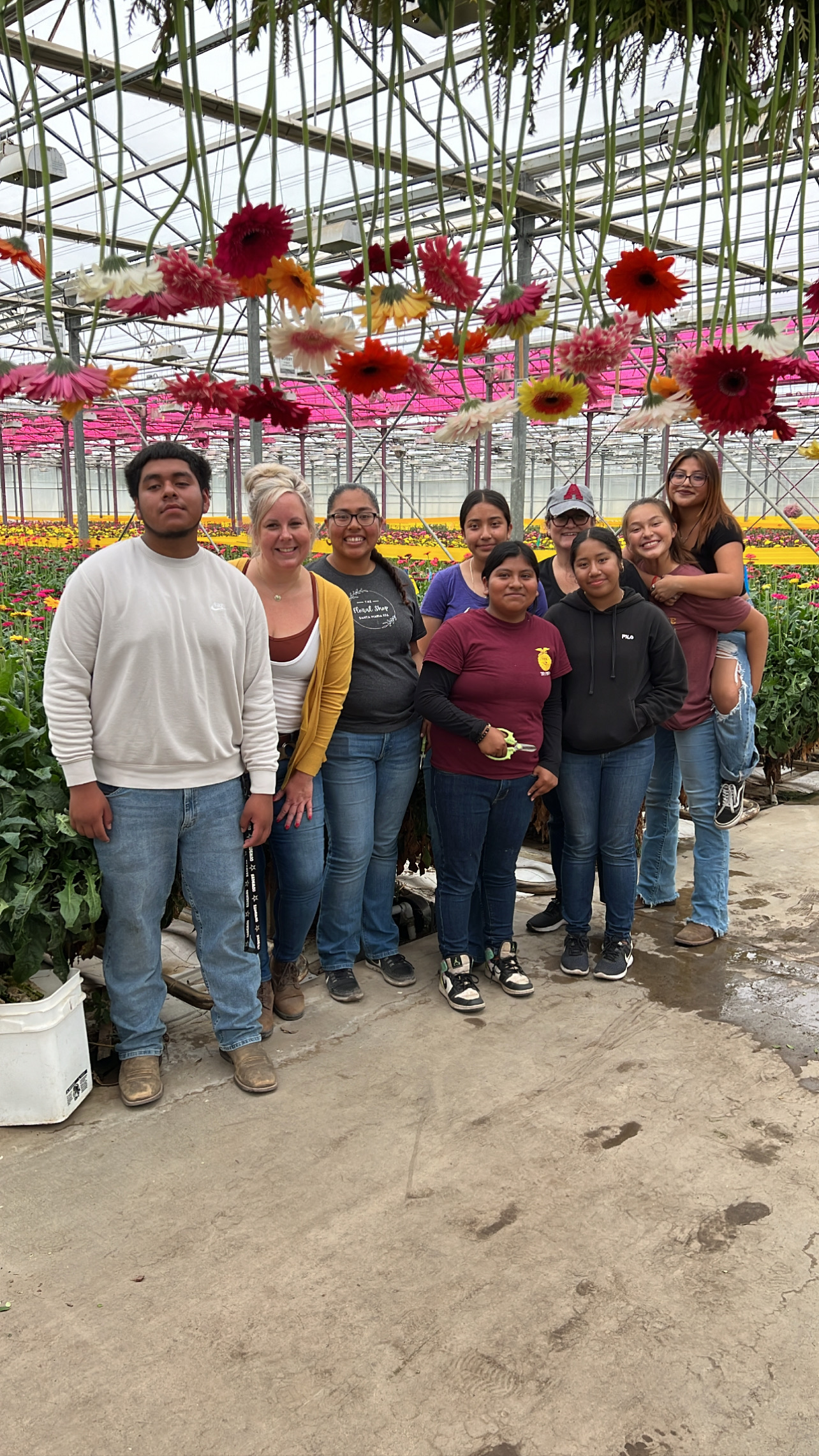 ---
August 12, 2022
This past weekend, six Santa Maria High School FFA students and three graduates, worked alongside world-renowned Floral Designer Kelly Shore to prep and design flowers for the Certified American Grown Field to Vase Dinner at Ocean Breeze Farms in Arroyo Grande on Aug 6th.
Certified American Grown is a non-profit organization that supports farmers growing American flowers & foliage and encourages consumers to support American Grown by purchasing locally sourced, high quality, fresh cut flowers & foliage. Their Field to Vase Dinner is a way to showcase those farms that grow here in the United States.
"These students hustled in hot greenhouses for two days with not one word of complaint,'' Shore said. "They had initiative and grace and gave us all hope for the future. This event would not have happened if it weren't for their help!"
Dinner was attended by more than 100 people who dined among the flowers in the greenhouse and the beautiful hanging installations that were made by our students.
"Having my students help with this event and really take ownership of what they were working on gave me goosebumps," said Santa Maria High School Floral Design Teacher, Sara Araujo. "Sharing my passion for floral design with my students is something I love, and seeing them get excited about designing the flowers, made me extremely proud."
Saint junior Ayari Portillo added, "It was awesome to watch the greenhouse come even more alive while we were making the hanging installations. Seeing everyone work alongside each other to create such a cool end result was pretty amazing.''
Ocean Breeze Farms was founded in Carpinteria, California in 1973 by Rene Van Wingerden. They grow Gerberas, Oriental Hybrid Lilies, Dahlias & Hydrangeas. They started growing flowers at their Arroyo Grande location in 1999. Ocean Breeze Farms is a huge supporter of our students and our FFA Program.
SMJUHSD Media Contact: Public Information Officer Kenny Klein 805-709-1454 or kklein@smjuhsd.org