SMJUHSD Migrant Education Students Visit Cal Poly SLO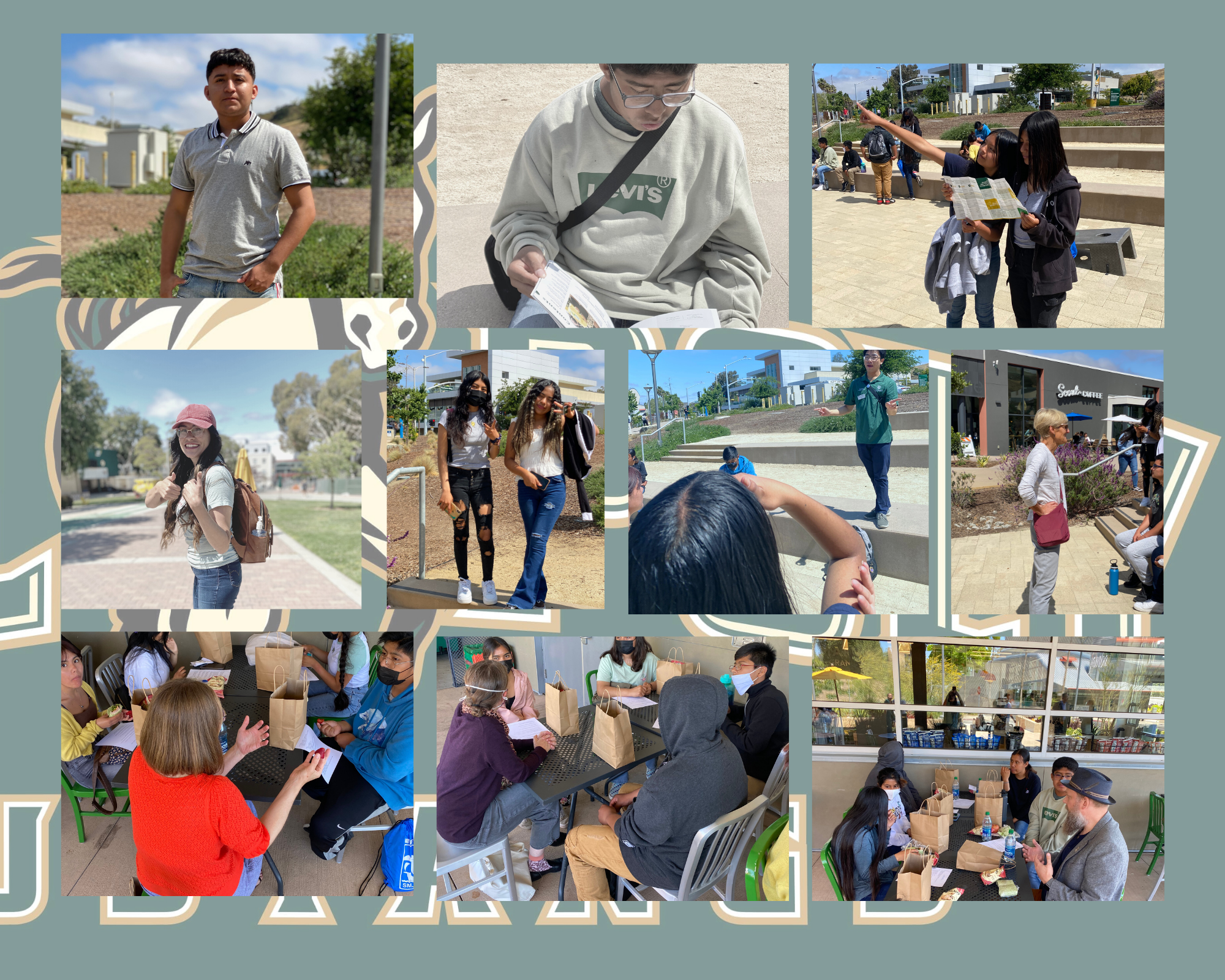 ---
June 7, 2022
Forty-four SMJUHSD Migrant Education students from Santa Maria High School, Pioneer Valley High School and Righetti High School recently took a field trip to Cal Poly, marking the first time many of them had ever stepped foot onto a university campus.
The students, 9th-12th grade, participated in the first-ever "Dine with a Dean" luncheon MEP event. They also had time to tour the institution, find out what courses of study are offered and speak with students.
"The trip was beautiful and the campus was huge. I got to see what college life looks like. I am interested in applying to Cal Poly after Hancock. I want to major in agricultural engineering." – Juan Diego, 12th grader from SMHS
"I had a blast!! We went on a hike, got to have a nice conversation with the dean of world languages, and saw what college life is all about." – Melissa, 9th grader from SMHS
"I am considering going to college after high school. The campus was amazing."- Jovanni Coria Mendez, 9th grader from PVHS
"This was the best field trip I have ever been on as a teacher, and previously a student of the Santa Maria Valley. I had to persuade some of our MEP students to sign up for our field trip. Some students were afraid of being too far from Santa Maria, and/or the language barrier. I knew this would be an amazing opportunity for them, so I spoke with their parents. These students had earned this trip by participating in our instructional services such as speech and debate team, student workshops, academic tutoring, Cyber High, and our ELA and Math Academies. It was worth the persuading! Seeing our students excited about higher education and having a conversation with a dean/head of a college during lunch was a special time for me as an educator because it is planting seeds in these students for their future. This is also my last year with this district, and it was an honor to be a co- facilitator in this 'best-ever field trip!'" – Franceen Balderama, SMJUHSD MEP Teacher
Cal Poly Spanish Debate Coach/Lecturer and MEP Debate Coach Marion Hart, Ph.D., said he can't wait
for the Migrant Education Program to visit Cal Poly again next year.
"We were hoping to be able to give these amazing students in the Migrant Education Program the best and most informative college field trip ever and encouraging them to not only choose college, but hopefully to choose to come to Cal Poly,'' Hart added. "By giving these students face time with faculty and administration, we wanted to empower them to make informed decisions for their future. And, how better to help these students to demystify the college experience than to share a meal
together. After lunch, we branched out and gave our students time to get to know the campus and to take a hike with Cal Poly students.''