SMJUHSD Culinary Arts Students Participate in State Competition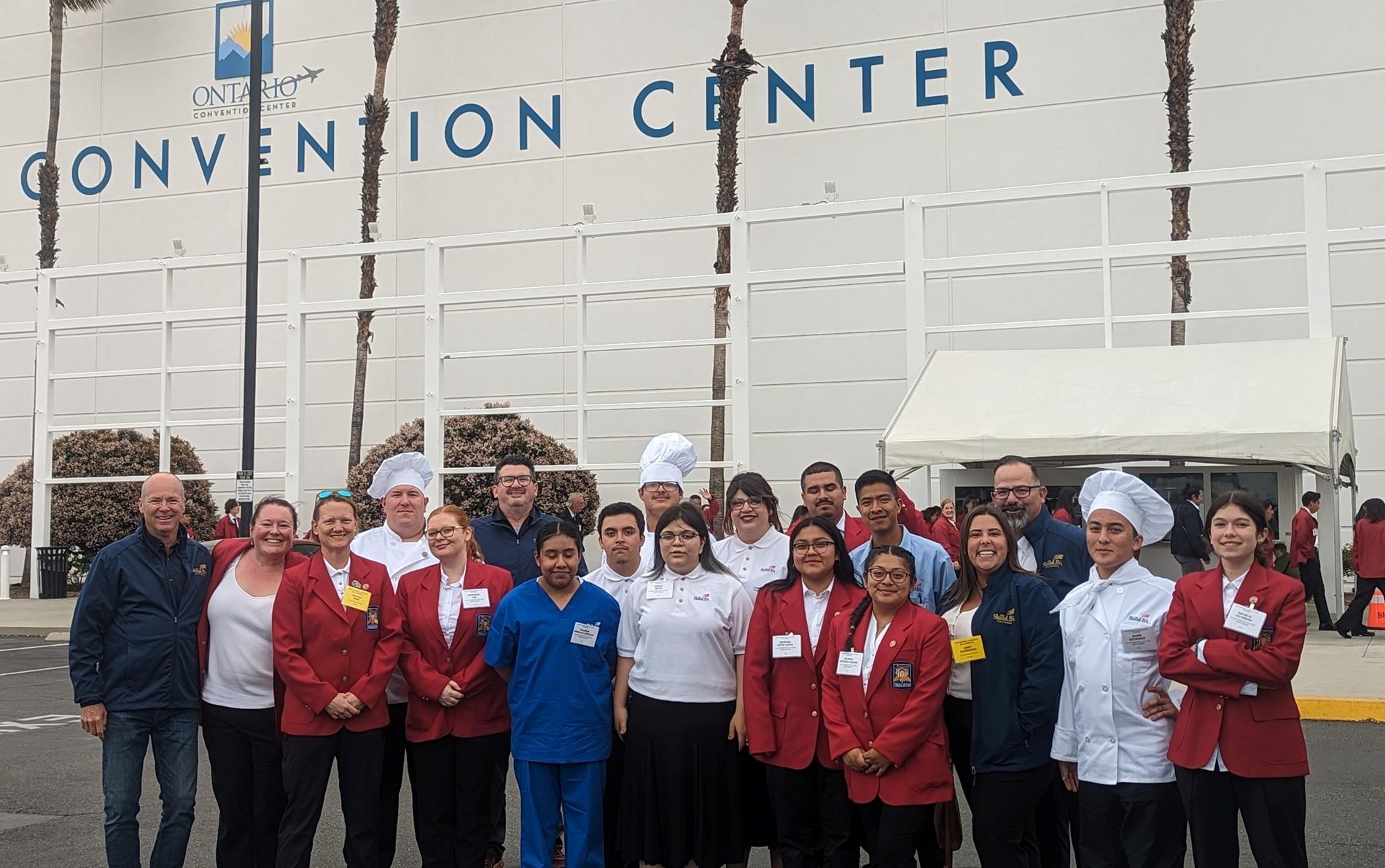 ---
Four SMJUHSD Mark Richardson Career Technical Education and Ag Farm (MRCTECAF) Culinary Arts students, including one who earned a bronze medal, shined during the SkillsUSA California State Competition in Ontario, CA.
The students competed against other culinary programs from throughout the state in their respective categories: Culinary Arts, Job Skills Demonstration-A, and Commercial Baking/Pastry. The opening ceremony on Thursday was held at the Ontario Convention Center with 3,200 competitors in attendance. Friday and Saturday, the students participated in their various competitions, and Sunday was the closing ceremony at the Toyota Arena.
Natalia Victorino (Righetti HS): Earned a bronze medal in Job Skill Demonstration-A. Genesis Reyes-Lopez (SMHS): Participated in Job Skill Demonstration-A.
Jose Hernandez (SMHS): Participated in Culinary Arts.
Jaime Gutierrez (SMHS): Participated in Commercial Baking/Pastry.
"This was an incredible experience, all the hard work everyone put into this, to see everyone's accomplishments at the end and mine was worth it, winners or not we all won something,'' said Natalia Victorino.
"I am extremely proud at how our culinary students did in their competitions," said Russell Thomas, Culinary Instructor, MRCTECAF. "They gained a lot of experience and 100% completion of their competitions. Our students will take this experience and use it as a completed challenge that will help with future goals."
SkillsUSA serves more than 331,000 students annually nationwide. The non-profit's programs seek to improve the quality of our nation's future skilled workforce through the development of skills that include personal, workplace, and technical skills grounded in academics.
SMJUHSD Media Contact: Public Information Officer Kenny Klein 805-709-1454 or kklein@smjuhsd.org