ERHS Celebrates Seniors with a 4.0 GPA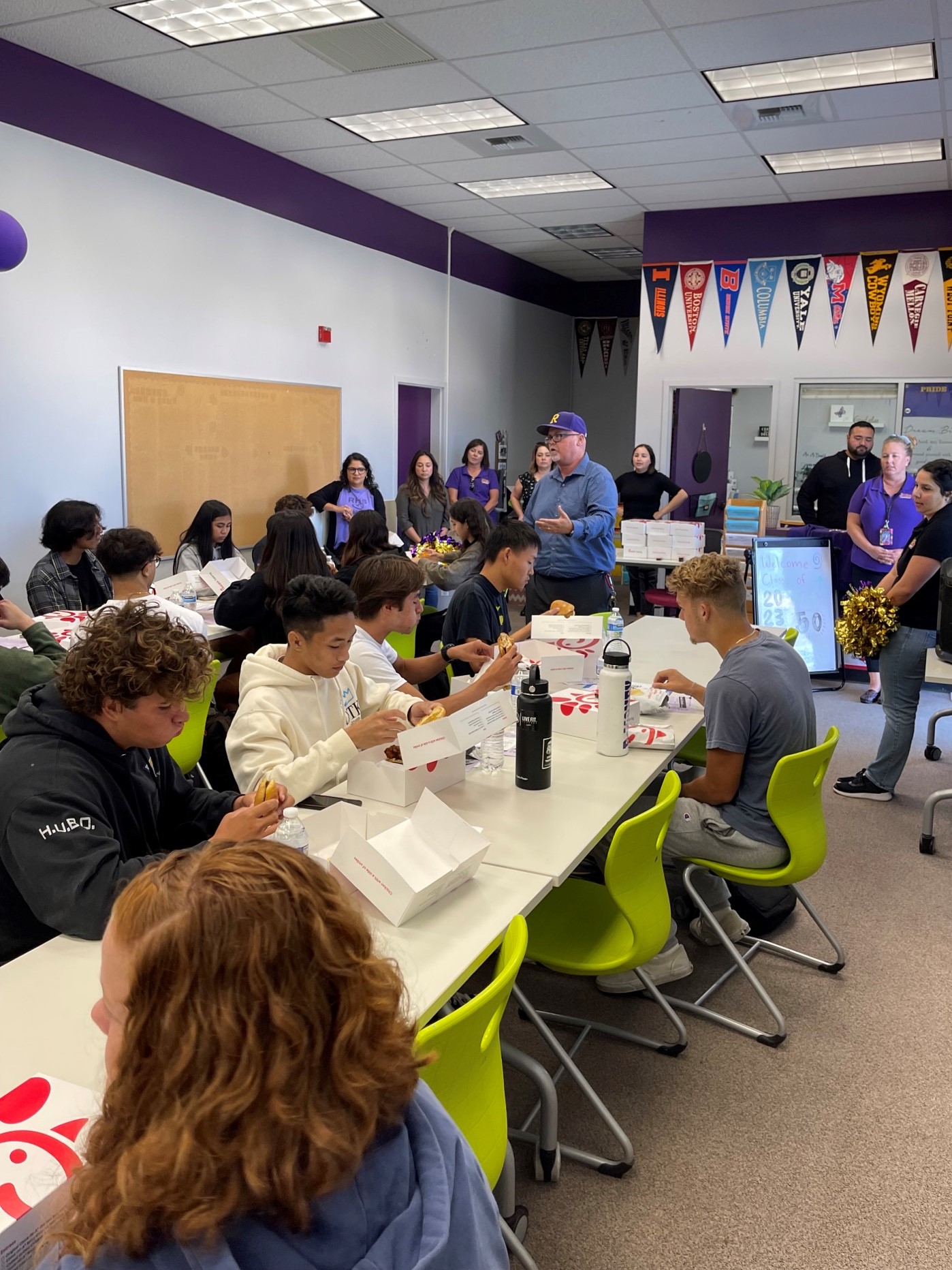 ---
Righetti High School held a "Top 50 Lunch Meeting/Celebration" for seniors with a 4.0 GPA or higher to highlight their academic achievement.
The Warriors enjoyed lunch from Chick-fil-A and received information on the free Federal Student Aid (FAFSA)/California Dream Act Application (CADAA) process that starts October 1 and a Cash for College event on October 18. Information was also provided about extended hours through the College & Career Center and numerous scholarship opportunities.
"I was pleasantly surprised by the celebration, and I really appreciated that we were being recognized for the hard work that we have put in over the last four years," said student Daniela Relyea.
"It's important for our students to know that there's an entire team that is here to support them in achieving their goals,'' said Warrior College and Career Center Specialist Mandy McDonald.
Counselors, guidance technicians, support staff, school psychologists, assistant principals, dean of student services, and principal Ted Lyon participated.
SMJUHSD Media Contact: Public Information Officer Kenny Klein 805-709-1454 or kklein@smjuhsd.org