PVHS FFA Captures State Championship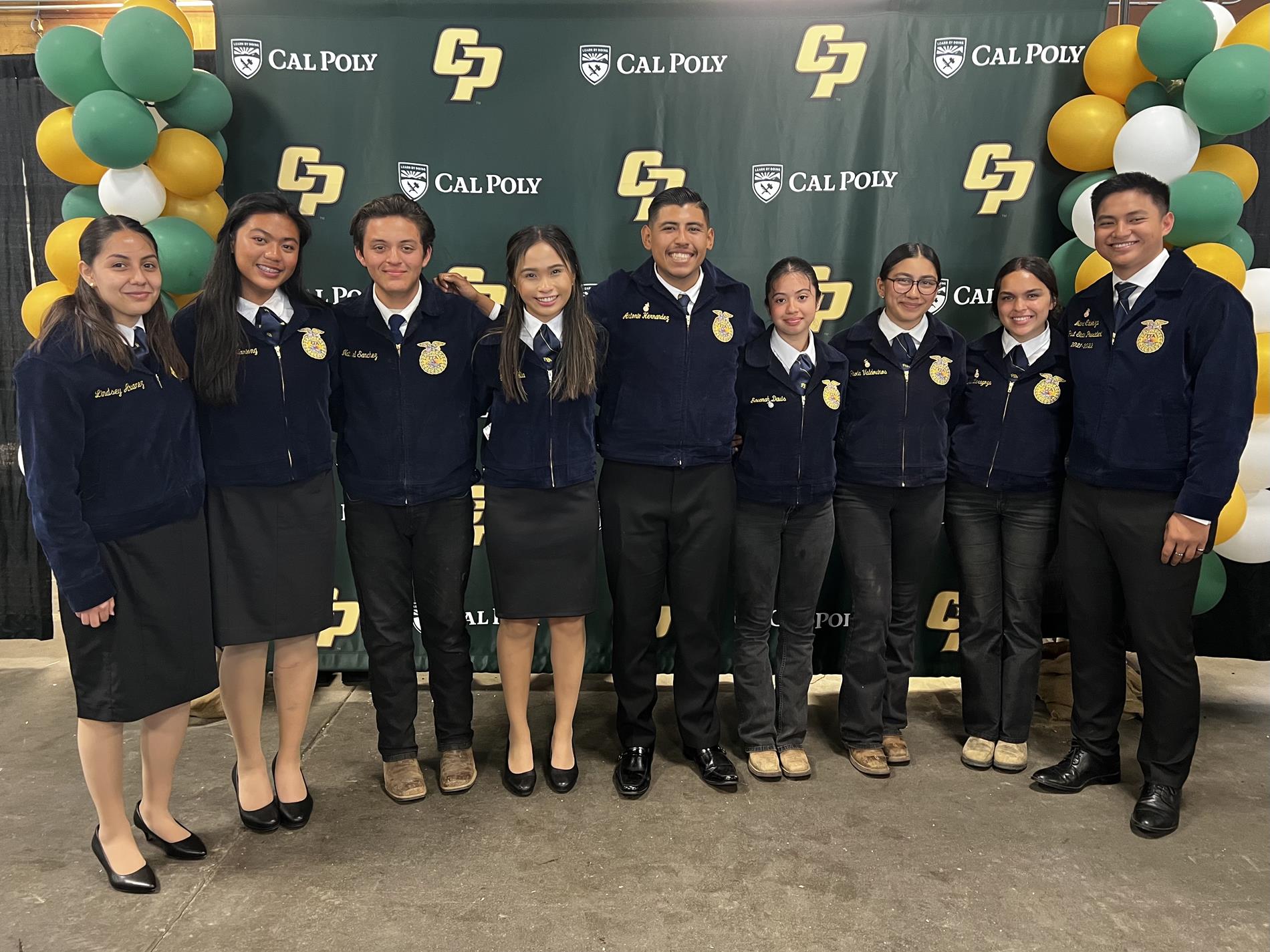 ---
May 13, 2022
The Pioneer Valley High School FFA has had a successful year of Career and Leadership Development Events.
Students have traveled across the state and were challenged to: "develop critical thinking skills and effective decision-making skills, foster teamwork and promote communication while recognizing the value of ethical competition and individual achievement (National FFA)."
"The strength in the SMJUHSD CTE program truly has paved the way for student success in all pathways," according to Panther FFA Advisor and Ag Teacher Tyler Dickinson.
Panthers took home a State Championship in the area of Soil and Land Evaluation at Cal Poly, San Luis Obispo this past weekend. The team placed first high team, taking earning a silver bowl for the Panthers. The state winner tabulations are determined from a combined score from both competitions at Fresno State University and Cal Poly, San Luis Obispo.
The Soil and Land Evaluation Career Development Event (CDE) prepares students for careers in soil science and helps them understand the value of soils in production agriculture, environment and society. Students take on the role of a soil evaluator and soil scientist to determine land capability class. Students must synthesize a myriad of natural resource knowledge including slope readings, drainage, permeability, erosion, and water holding capacity.
The results are as follows with combined scores from both Fresno State and Cal Poly. Soil and Land Evaluation - High Team:
Nathaniel Sanchez - 1st High Individual Isabella Zaragoza - 2nd High Individual Savanah Davis - 4th High Individual Paola Valdovinos
Junior, Isabella Zaragoza is, "proud of her teams' accomplishments and hard work this past year." Zaragoza wishes to pursue a Soil Science degree at Cal Poly San Luis Obispo.
Students have opportunity to showcase their knowledge and are eligible to compete at the National Land and Range Competition in Oklahoma in 2023.
Pioneer Valley's Vegetable Crop Judging Team also placed 4th in State, with Antonio Hernandez placing 4th High Individual.
In addition, Pioneer Valley earned state awards for excellence in Supervised Agricultural Experience projects with three runner-up's and one State Championship moving forward in the National Proficiency Program.
The Agricultural Proficiency Awards honor FFA members who have developed specialized skills in their Supervised Agricultural Experiences (SAE) that they can apply toward their future careers. Nationally, students can compete for awards in nearly 50 areas ranging from agricultural communications to wildlife management. Proficiency awards are also recognized at local and state levels and provide recognition to members that are exploring and becoming established in agricultural career pathways (National FFA).
Senior, Antonio Hernandez Reyes was selected as a two-time State Proficiency Finalist in the areas of Vegetable Production and Specialty Crop Production. Antonio operates his family's farm in Santa Maria that produces a wide variety of peppers, beans, corn, tomatoes amongst other vegetable crops. Antonio also has his own business growing and selling marigolds for Dia de Los Muertos and Indian corn. Antonio was recognized as the State Winner in Specialty Crop Production and will be competing for national honors this fall. Here is a glimpse of Antonio's project:https://vimeo.com/530089808
Antonio is ready to compete at Nationals and is excited to further his education next year at the Universal Technical Institute. He is pursuing a career in diesel mechanics.
"Pioneer Valley had an outstanding year," Dickinson added. "We are thankful for our student's willingness to take risks. They put forth their best effort and represented our hometown proudly. Pioneer Valley's agriculture department appreciates the collective support from students, parents, teachers, administration, staff, and community members that play an integral role in shaping our agriculture education program.''
SMJUHSD Media Contact: Public Information Officer Kenny Klein 805-709-1454 or kklein@smjuhsd.org