SMJUHSD Hosts High School Games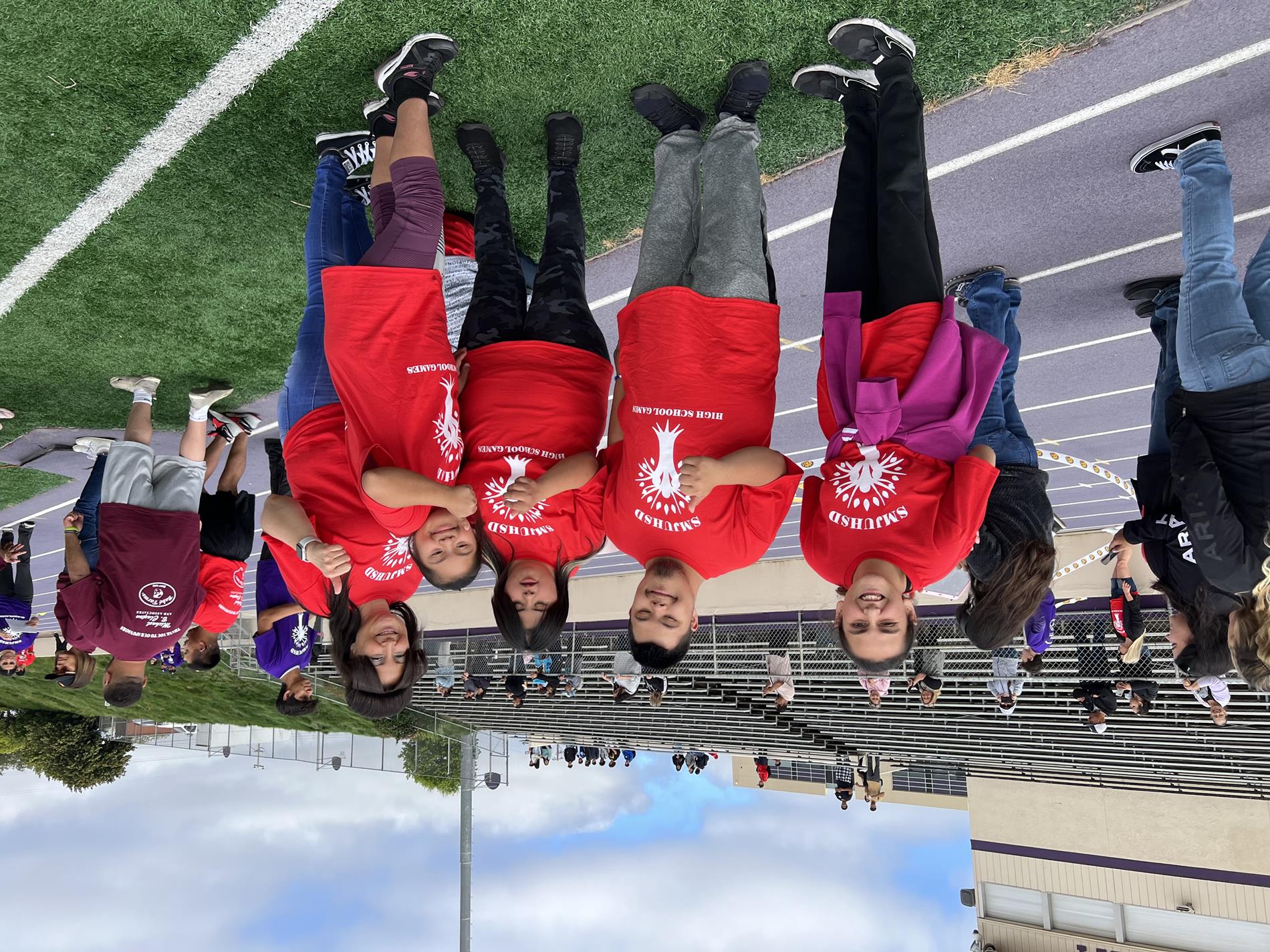 ---
Special education students displayed confidence and courage during SMJUHSD's High School Games at Righetti High School today (May 19).
The event featured races, relays, a softball throw, standing long jump and running long jump. Lunch, awards, and a dance followed the friendly competition. More than 125 special athletes from Santa Maria HS, Pioneer Valley HS, Righetti HS and the Transition Vocational Program participated.
"This is great,'' said SMHS student athlete Keily Estevez. "I wish I could do this every day. Awesome!"
"It was exciting and enjoyable,'' said Righetti parent Jose Gonzalez, who was cheering for his daughter Samantha (senior). "The event really provided the necessary emotional support that is important to all special ed students.''
"Our students love the games, and it is something they look forward to each year,'' said Warrior Special Ed Teacher Stefanie Cullors. "So, we brought it back! It was a tremendous success."
Warrior junior Nathalia Herrera designed the logo for the event in her Digital Arts class.
SMJUHSD Media Contact: Public Information Officer Kenny Klein 805-709-1454 or kklein@smjuhsd.org