PVHS Hosts Freshmen Back to School Dance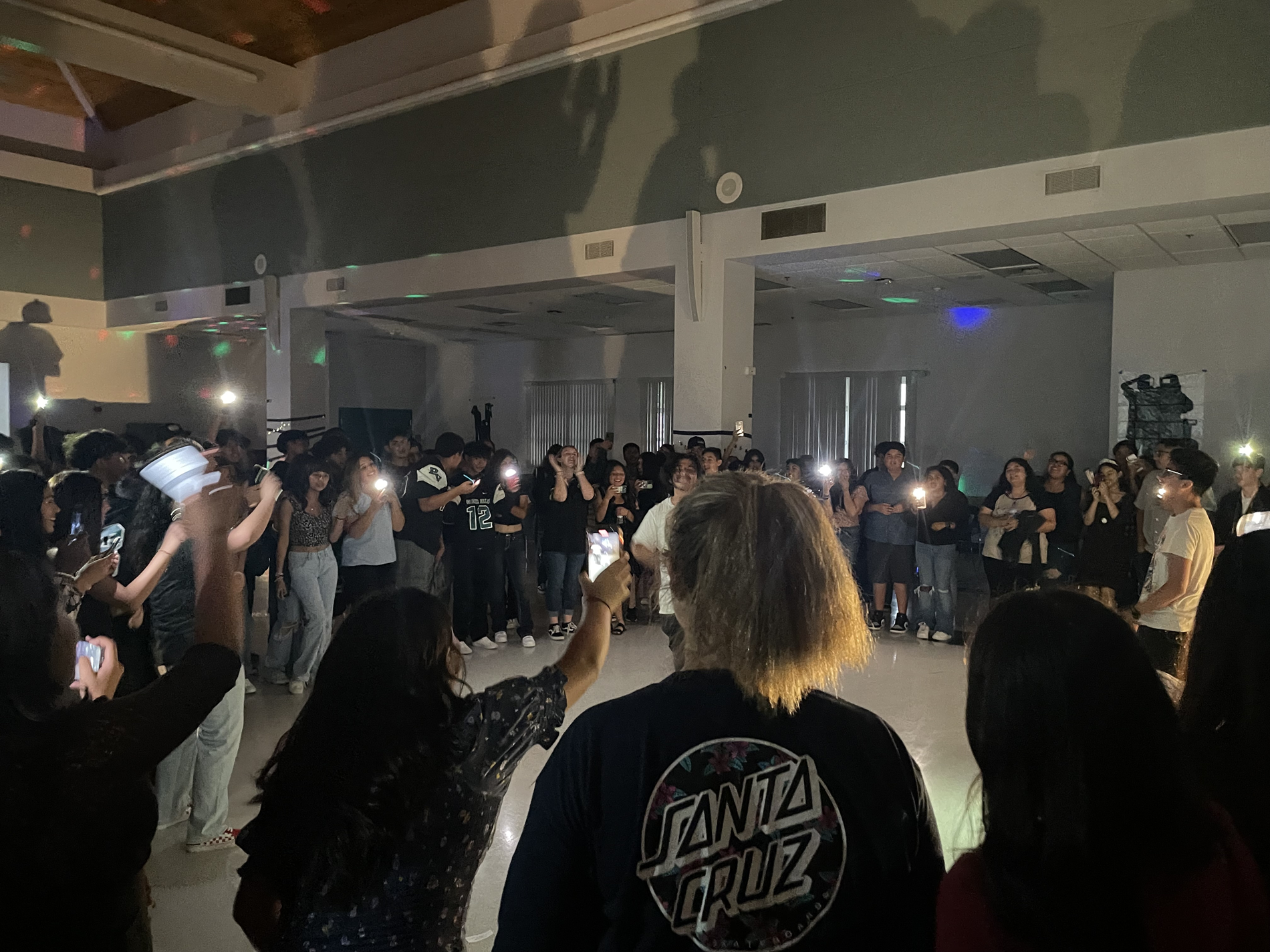 ---
Pioneer Valley High School's Student Council hosted the "Freshmen Welcome Back Dance" with a Hollywood theme on September 7th.
The dance, which was organized by the Student Council's freshmen, gave the new students a chance to get to know each other in a relaxed environment after they entered on a red carpet. Awards included "Best Dressed" to "Life of the Party".
"Putting together the dance was honestly really fun, and I believe it was a great bonding between the freshmen and upperclassmen ASB classes,'' said Ashlee Ruiz, freshmen student council member. "Overall, this was a great first experience putting together an event."
"In my opinion, the dance went great,'' said freshmen student council member Gabriellen Augustt. "The food was delicious - there were cookies, cupcakes, cake pops, fruit punch, and African donuts. The music was great as well! I saw some kids dancing on the dance floor creating memories and having a good time, laughing...it made my heart explode with joy. That was our goal when we put on the Hollywood Dance: For kids to feel welcome and more comfortable at PVHS.''
"It was a fun experience,'' said sophomore student council member Alexa Sanchez. "It was great helping the freshmen student council setting up. There was a lot of work to do but in the end it paid off.''
Panther Student Council Advisor Lisa Walters said the students were treated to a Hollywood experience.
"The purpose of the dance was to welcome our new freshmen and to make them feel connected to our campus,'' Walters said. "Nearly 300 freshmen danced, socialized, and made new friends. It was a beautiful event, and I am proud of our freshmen and upperclassmen ASB classes for their hard work and dedication to PVHS and our students.''
SMJUHSD Media Contact: Public Information Officer Kenny Klein 805-709-1454 or kklein@smjuhsd.org