PVHS Industrial Technology Students Attend NHRA Youth Education Services Day in Pomona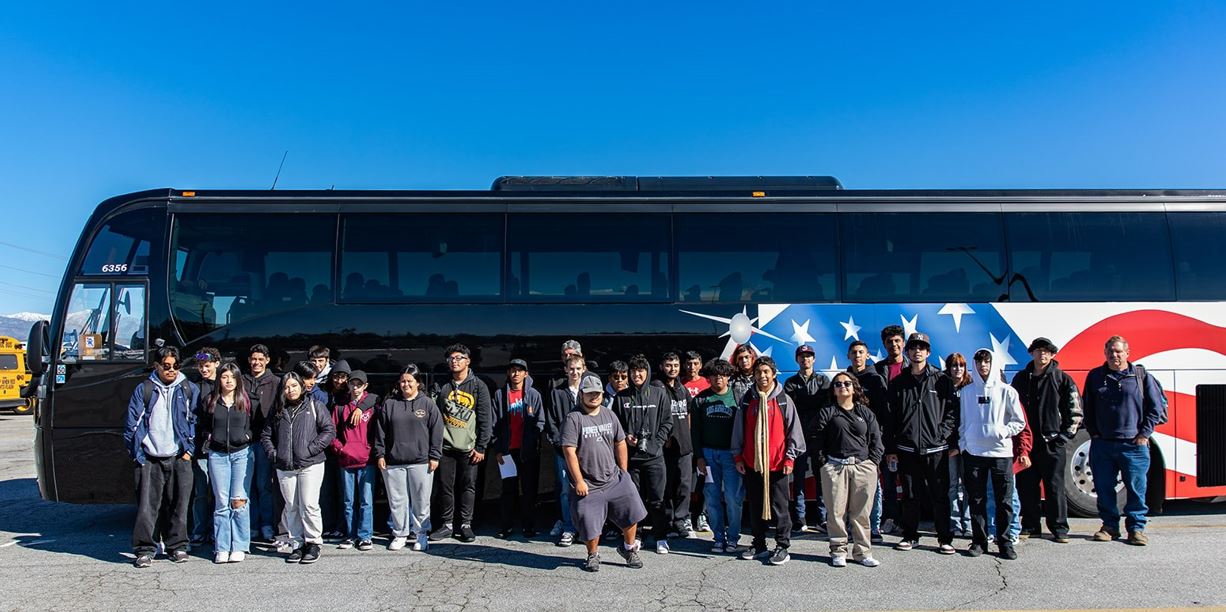 ---
Pioneer Valley High School's Industrial Technology students recently attended the bi-annual National Hot Rod Association's (NHRA) Youth Education Services (YES) Day at the Auto Club Raceway in Pomona.
The Panthers joined more than 5,000 area students for the NHRA outreach effort that highlights career opportunities in the transportation industry. The event featured numerous industry professionals, activities, information, and swag.
Students were also able to watch the races and walk through the pits where the crews were working on the cars. Students from the Small Gas Engines and Woodworking classes were excited to see cars that exceed 10,000 horsepower run the track. Digital Arts students brought high quality cameras and practiced their photography skills under the mentorship of teacher, Chris Silva.
After spending time at the racetrack, students were invited to the Universal Technical Institute (UTI) for a tour of their Rancho Cucamonga facility. There, they were able to see students in class testing the quality of their work as the engines were run on the school's dynamometers. One of our PV graduates, Julio Najera, was happy to see the Panthers and his younger brother, Toralva Najera, who was on the tour. Julio is studying at UTI and living in Southern California.
"All the students had a tremendous time and returned to school with great enthusiasm,'' said PV Industrial Arts and Technology Teacher, Christine Linne, "How could we not love a day at the races?''
SMJUHSD Media Contact: Public Information Officer Kenny Klein 805-709-1454 or kklein@smjuhsd.org