ERHS Hosts Celebration for 'Reach Higher Academy'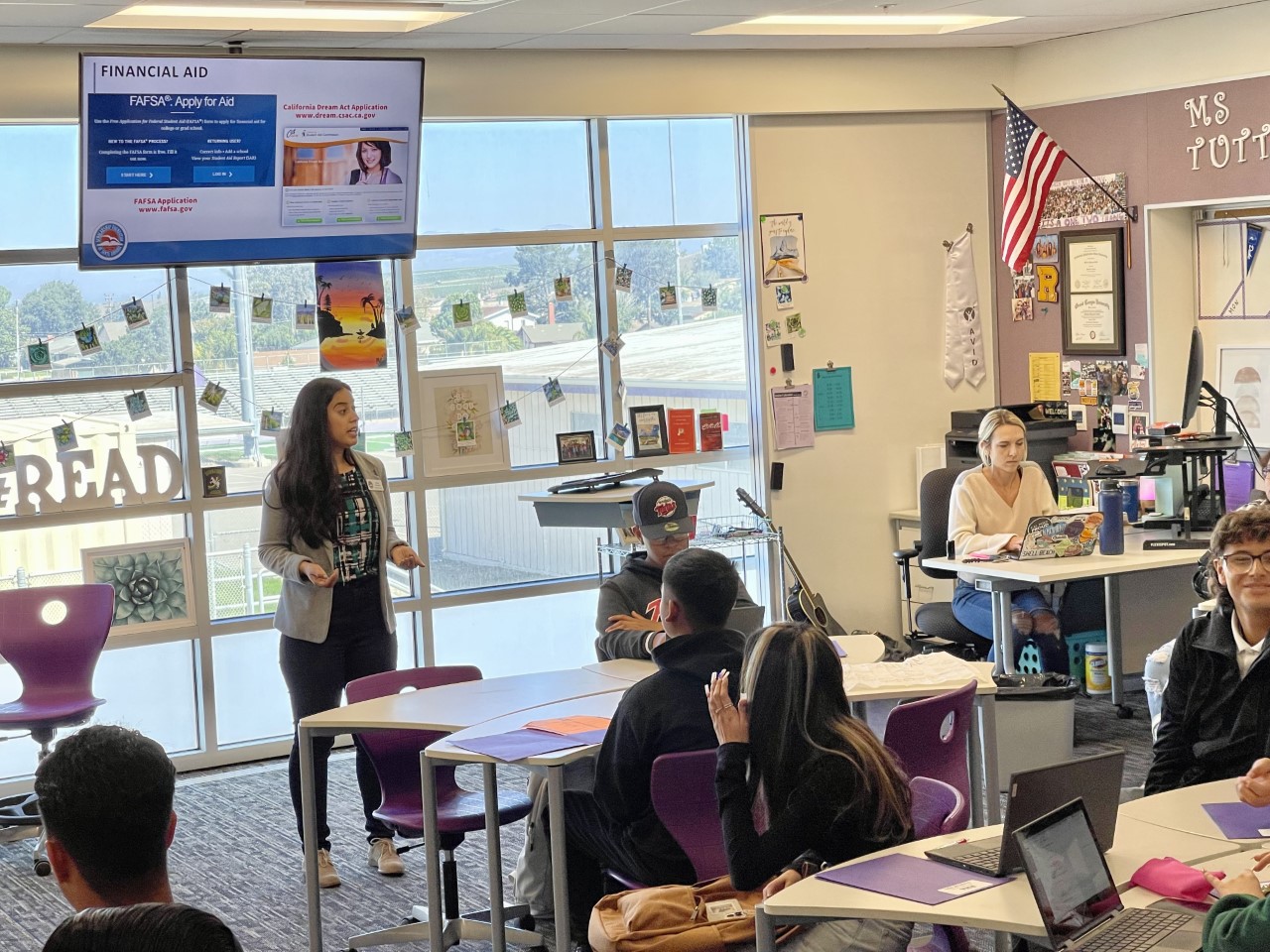 ---
Righetti seniors, who explored college and career options during the Reach Higher Academy, will have a celebration featuring special incentives on Friday, Oct. 28.
The Academy is part of former First Lady Michelle Obama's Reach Higher Initiative. It's an effort to inspire every student in America to complete her/his education beyond high school, whether at a professional training program, community college or four-year college or university.
Throughout October, Warrior School Counselors and other educational partners held several specialized sessions during senior English classes. They included information and help with financial aid (FAFSA/California Dream Act), the college/UC/CSU application process, building your story, the Hancock Promise and resumes.
"I appreciate the Reach Higher Academy because it helped me learn about the financial parts of transitioning out of high school,'' said student Giselle Castillo. "For example, how to apply for FAFSA/CADAA and Cash 4 College. The academy also helped guide me through applying to AHC and that made it easier than doing it alone.''
Warrior English Teacher Alexis Kissel described this year's academy as a "success".
"The Counseling and Career Center Teams put on such engaging and interactive presentations for our seniors," Kissel said. "They addressed the needs and questions of our seniors during this exciting but often confusing time in their lives."
The school partners that assisted School Counselors included, a Righetti College and Career Specialist, the Early Academic Outreach Program (EAOP), Allan Hancock College and the Scholarship Foundation of Santa Barbara.
SMJUHSD Media Contact: Public Information Officer Kenny Klein 805-709-1454 or kklein@smjuhsd.org