SMJUHSD Hosts Back to School Night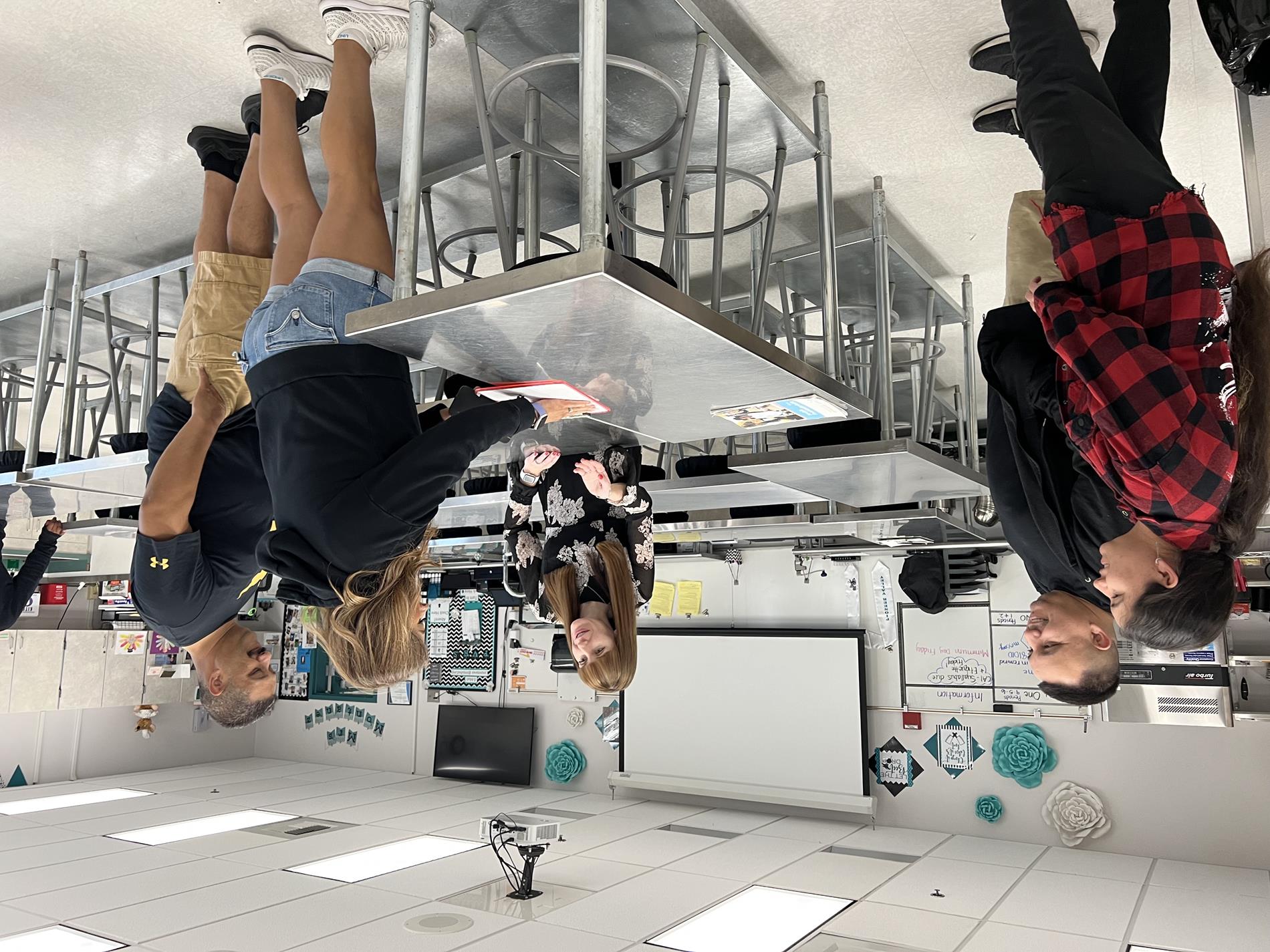 ---
August 26, 2022
A few thousand parents and students attended "Back-to-School Night" at Pioneer Valley, Righetti and Santa Maria High School on Thursday, August 25.
The friendly environment gave parents and families a chance to experience a student's schedule, meet staff, teachers, and members of the administration. Teachers were available to answer questions about course expectations and academic progress. Delta High School will complete the series on September 1.
Parents and students were also urged to ask questions about SMJUHSD participating in the National School Lunch and Breakfast Program for the 2022-23 school year. All enrolled students are eligible for a free breakfast and lunch every school day. However, the district kindly requests that each household submit a Household Income Data Survey, online by October 31st, at Household Income Survey.
"My mom comes to open house every year so that she can learn more about my classes and get to know my teachers,'' said PVHS senior Makayla Gonzales. "Both of us always look forward to spending this time together.''
RHS sophomore Riley Loose agreed, "I think it's good to have mom here to experience what I go through in a day.''
"This is the first opportunity to be at a new school for my freshman daughter,'' said RHS parent Dale Hiramatsu. "I'm here to check out the campus, meet Mary's teachers, and get a sense of the atmosphere.''
SMHS mother Elizabeth Mata described the event as "extremely valuable". "It is very important to me that I meet my daughter's teachers so I can communicate with them,'' Mata said. Sophomore Anyili Mata added, "I'm proud to have mom here.''
"Back To School Night is always a fun opportunity for parents to tour our campus and meet each of their students' teachers and tonight was no exception,'' said Panther Principal Shanda Herrera. "We had counselors available to answer questions and PVHS made free Covid take home kits available for our families."
SMJUHSD School Board Member Dominick Palera, who greeted parents, students, and staff at all three high schools, summed up the events as "very engaging experiences for all.'
SMJUHSD Media Contact: Public Information Officer Kenny Klein 805-709-1454 or kklein@smjuhsd.org