SMHS Alpine Club Visit Montana de Oro State Park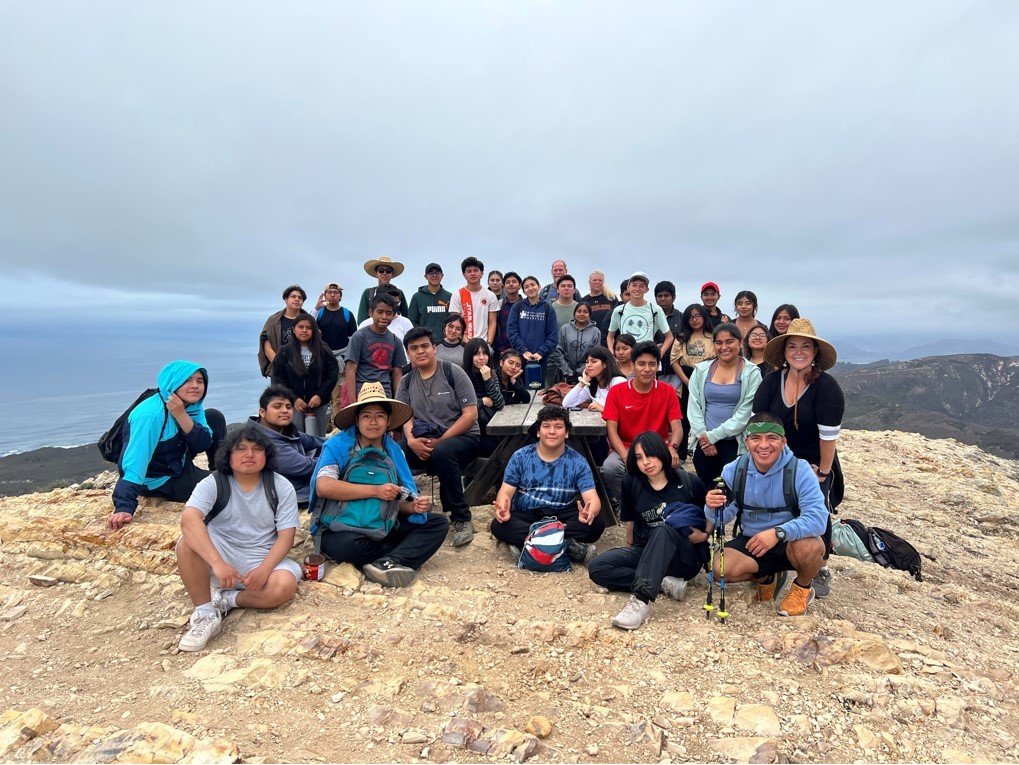 ---
Thirty-five Santa Maria High School Alpine Club members spent time with Mother Nature at Montana De Oro State Park on Saturday, Oct. 22.
The Saints explored nature and learned about wildlife as they hiked to Valencia Peak and then checked out the tidepools with sea stars, anemones, crabs, etc.
"This was a new experience for all the kids, since only one student out of 35 had ever been to Montana de Oro and many had never visited tidepools before,'' said Saint Alpine Club Advisor and Teacher Amy Hennings. "The club has been active on campus since the 1960s and we are proud to keep the tradition alive here at our school, bringing positive and healthy experiences to our students.''
Students were accompanied by Mrs. Hennings, Mrs. Van Heever and Mr. Van Den Heever, Mr. Velasco, and Ms. Baro.
SMJUHSD Media Contact: Public Information Officer Kenny Klein 805-709-1454 or kklein@smjuhsd.org