ERHS Students Win SIFMA Foundation Stock Market Game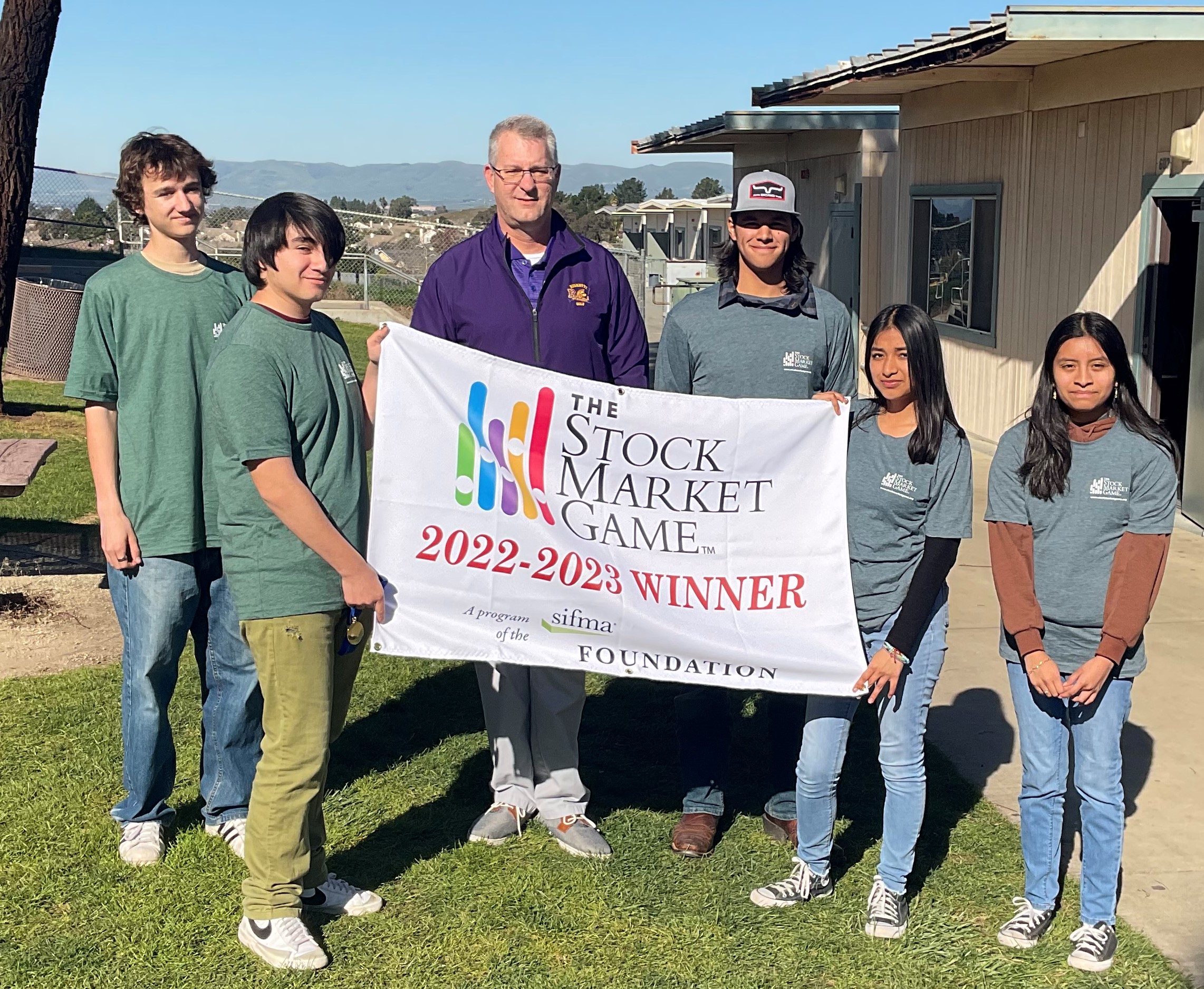 ---
A Righetti High School team from an economics class recently won first place in the SIFMA Foundation Stock Market Game.
The students received a $100,000 for each portfolio at the start of the competition that involved 1,550 schools in the LA Region. For 10 weeks, they made trades of stocks, corporate bonds, government bonds, and mutual funds. At the end of the competition, the Warriors accumulated over $37,000 of profit.
"I was able to learn to work with a group of students while learning what stocks or bonds to buy,'' said Elijah Hastings, senior. "It was exciting to make a profit.''
"Something I learned while participating in this project was how stock markets operate,'' said Saray Venegas, senior. "The fun part was collaborating with my teammates and making decisions as a group each week on what investments to buy, sell or hold.''
"I was extremely excited to have a real-life experience of buying and selling stocks,'' said Micah Hall, senior. "The project illustrated how we can save for retirement.''
"I had fun learning the process of investing in many companies and having been taught how to invest in stocks,'' Saray Zurita, senior. "It was a good experience, and I enjoyed the class.''
Economics Teacher Joe Graack said the team also placed fourth in the state, out of 4,274 schools.
"I am very proud of this group of students as they spent large amounts of extra time researching various companies and investments as they climbed the leaderboard,'' Graack added. "This is the highest any team from Righetti has finished in the statewide competition since I started teaching Economics in 2016. It was exciting to see students enjoy participating in an activity that has real life benefits for the future.''
SMJUHSD Media Contact: Public Information Officer Kenny Klein 805-709-1454 or kklein@smjuhsd.org